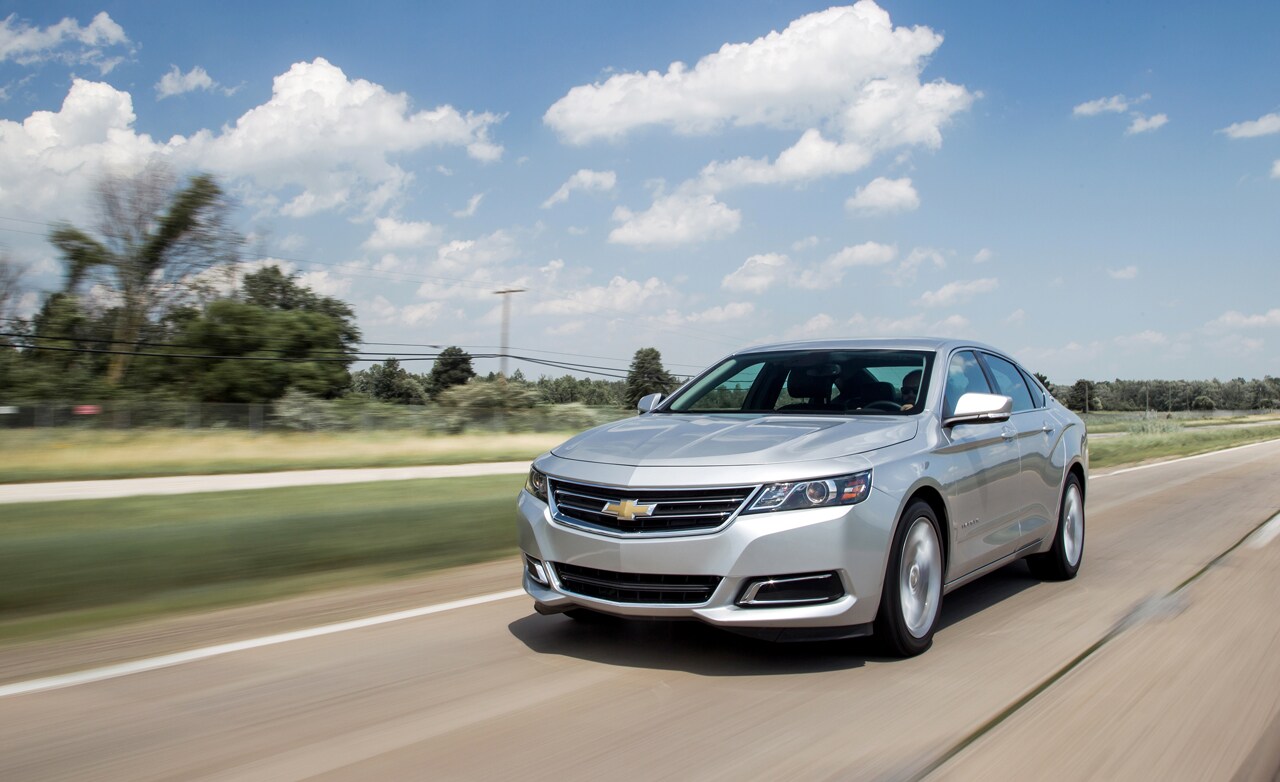 If you are reading this blog, we are guessing you are searching for used cars near Forest Lake. Well, we are glad you found us! At Rydell Auto Outlet, we value our customers and strive to make your car-buying experience superior. With a fantastic inventory, our selection of used cars aims to impress. Whether you are looking for a vehicle that is 2 years old with minimal miles, or an older classic with a bit more road life, we urge you to check us out online or in person. The Rydell Group owns 68 dealerships in 11 different states, and there is a reason we have been so successful. By putting our customers first, we are able to build trust and loyalty that isn't found in a lot of other businesses. If you are ready to find a used car companion, let our amazing staff at Rydell Auto Outlet be your guide.
Take a Cruise in a Used
Whether you buy a new or used vehicle, it is important to test drive your options. We urge you to test drive a few different vehicles to explore the features and comfort you find most desireable. When you buy used, you do not have to sacrifice quality, efficiency, or safety. That is why taking a test drive is so important. We want you to see for yourself the high standards we set for our used car inventory.
Families on a Budget
We know it is on your mind. The ever-looming budget. If you're a family that needs to find a new vehicle, we hope you will consider buying used. With lower monthly payments, decreased insurance premiums, and better resale value, used cars bring a lot of benefits to the financial table. When you buy a new car, chances are it will lose up to 12% of its value within minutes of driving it away from the dealership. If you try to resell the vehicle later on, you will end up losing a lot of your initial investment. With a used car purchase, this can be avoided because the depreciation has most likely already occurred. For families on a budget, buying used is an excellent choice.
Drive with Confidence
We completely understand being a little bit hesitant of buying a used car. You may be asking yourself, "What if the car has been in an accident?" or "What if it breaks down suddenly down the road?" While these questions are definitely legitimate, most car companies offer Certified Pre-Owned programs. These programs put used vehicles through strict testing and hold them to high standards so that you don't accidentally buy a clunker. If you want to drive with confidence, we have wonderful options for you.
Come see us today and let us help you find a great fit for your lifestyle. Whether you need an SUV for the family or a fantastic sedan for your career, we have the inventory that will suit you. We look forward to seeing you.