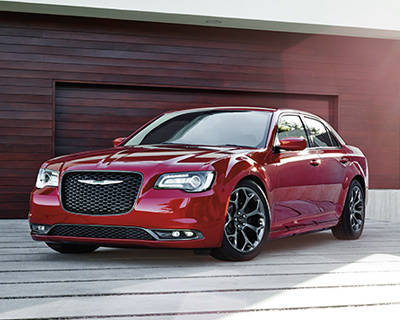 If you are in the market for used Chrysler in Minneapolis, please come and peruse our incredible inventory at Rydell Auto Outlet. As a fantastic option for used vehicles in Minnesota, we strive to create an environment that provides total transparency for our customers. How do we do that? We start by listening to your needs and budget for a vehicle, and we find options that will fit your criteria. So, come to our dealership, or look at our inventory on our website. We are excited to earn your trust and help you find a fantastic car for you and your family.
Used Chrysler 200 in Minneapolis
Imagine a sedan that transforms the way you feel. With the used Chrysler 200 in Minneapolis, you will love the interior setting that provides sophistication and class during any drive. If you are a working professional, the 200 is a fantastic option. During the morning commute, you will not only be turning the heads of your neighbours with its sleek design, but you will fall in love with the interior features and comfort. Don't miss out on taking your professional life to the next level with this amazing sedan.
Used Chrysler 300 in Minneapolis
Another fantastic sedan option is the used Chrysler 300 in Minneapolis. As the older sibling of the Chrysler 200, this car takes your comfort, features, and overall driving experience to new heights. If you thought the 200 was stylish, then you definitely need to feast your eyes on the exterior of the 300. With a bold and attractive body, it redefines prestige for the automotive industry. Use it as a working professional, as a busy student, or as a family for your long road trips. You won't regret the amount of luxury you will get when you own one. Come take it for a test drive at Rydell Auto Outlet, and feel the superiority firsthand.
Used Chrysler Town and Country in Minneapolis
Since the mid-1980s, the minivan has been popular among busy parents and families. The used Chrysler Town and Country in Minneapolis has become a favorite among drivers for the same reasons that the minivan has been loved for decades. With its incredible amount of cargo space and versatility, families are able to go about their daily lives without the interruption of unmet demands. Whether you need to remove a row of seats for extra space, or you are taking the entire family on vacation, the T&C is made to accommodate and impress.
Other Used Chrysler in Minneapolis