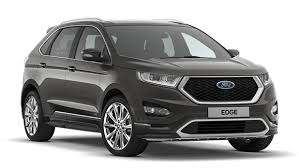 When it comes to used car dealerships near Mounds View, MN, there are plenty of options.  Cities in the Mounds View area have a veritable smorgasbord of options.  However, none are as attentive as Rydell Auto Outlet.  At Rydell Auto Outlet, we pride ourselves on providing you with an unmatched level of customer service.  Our team is ready to work hard to earn your business while still giving you the freedom to explore your options.
Competitive Prices and Great Selection
One thing you will find at Rydell Auto Outlet is that we are very competitive with our prices.  We are constantly comparing our prices to other dealerships in the area.  We put in the extra effort to help our customers, and do everything we can to earn your business.  It's one of the things that separates Rydell Auto Outlet from other used Ford dealerships in Minnesota.  The other thing that you will find at our used car dealership is that we have a huge selection to choose from.  If you have any questions about our dealership, or would like to know more, feel free to give us a call.
Come See Us
We have a wide selection of used Fords.  We have vehicles for families, individuals, professionals, etc.  The friendly staff, at Rydell Auto Outlet, would love to show you our selection of vehicles.  Stop on by our dealership and take a test drive today!