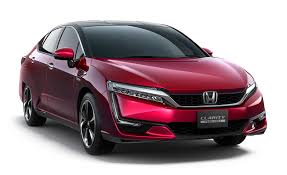 The reason why Mounds View area used Honda shoppers have started to look at Rydell Auto Outlet is pretty simple: we keep the car buying process easy.  Rather than force you through hours of negotiation, we have opted to provide our very best price right up front.  That means that Mounds View area Honda shoppers are able to take the short trip over to our dealership knowing full well what the price of the vehicle is.
The Best Customer Service
If you decide to come visit Rydell Auto Outlet you will experience the joy of car shopping.  We provide our very best price right up front, and give you your space so you can experience the vehicle fully.  Our team member will show you all the bells and whistles on your potential vehicle, and stand by to answer any questions you have.  We like to keep the whole process as laid back as possible, so you won't find any heavy handed sales practices here.
Financing Available
In addition to having a good selection of used Hondas near Mounds View, we also offer some of the best financing options.  We work with several different lenders, and coordinate with you to find you the best interest rates that you qualify for.  We can also talk to you about the best payment plan that works with your budget.  If this is something that interests you, then please contact us or stop by our dealership today!