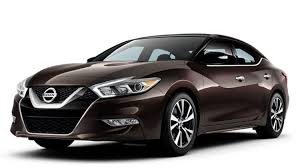 People searching for used Nissans near Mounds View, MN choose to come to Rydell Auto Outlet for a variety of good reasons. One of these reasons is that at Rydell Auto Outlet, we have one of the best selections of used vehicles in the Mounds View, MN area. And the best part - each one of our used vehicles is in excellent condition. Our friendly and professional staff takes time to thoroughly inspect each vehicle in our used inventory. We know it is important for you to purchase an excellent, reliable used vehicle and we will ensure that happens. When you buy a used vehicle from Rydell Auto Outlet, you can rest assured that you are getting a quality vehicle.
Our Best Price Philosophy
At Rydell Auto Outlet, we believe it is important to give every customer a fair price. For this reason, we use the best price philosophy, even with our used inventory. With the best price philosophy, we give you our very best price, right up front. That means there is no guessing, no haggling, and no hassle. Everyone deserves a fair price so we made it easier to get one by telling you exactly what each vehicle is worth. If you are ready to get a great deal on an excellent used Nissan near Mounds View, MN, stop by Rydell Auto Outlet today.
We Would Love to Help you
Come visit our dealership today so we can help you find the perfect used Nissan.  We have plenty of options for you to look at and test drive today!