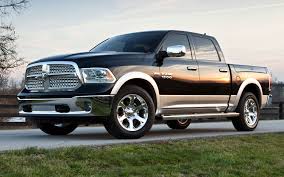 Rydell Auto Outlet
has the largest selection of used Dodge Rams in Minnesota, and it changes on a daily basis.  The best part, though, is that most of our used inventory comes from local Mounds View residents like you.  We prefer to get our used Dodge Rams from Mounds View people because we know that you take care of your vehicles.  One of the things that sets our used Dodge Rams apart from some of the other car dealerships in Mounds View is the sheer detail we put when detailing them.  One of the most common compliments we get is how clean all of our vehicles are, and how much effort we put into the whole cleaning process.
What You Should Consider When Buying a Used Ram in Mounds View
Before our used Dodge Rams are allowed to hit the lot they must first pass a multi point inspection, and a road test done by one of our experienced technicians.  We do both of these because we want to make sure we put out the highest quality of used vehicles we can.  Even so, you can research a used vehicle before you come to our lot.  We'd love to say that all used vehicles are great, but you and I both know that isn't true.  So, make sure you take a look on websites like Edmunds.com to read reviews about the vehicles you are interested in.  That way you can come test drive our used Dodge Rams in Mounds View with confidence.  Or ask any of our friendly sales associates questions about our Dodge Rams.  Our sales associates have many years of experience selling these vehicles and would be happy to help you pick the one that is just right for you.
Here for you
At Rydell Auto Outlet, our goal is to find the vehicle that is right for you.  No tricks, no hocus pocus.  We want you to be happy with your vehicle.  In our experience, happy customers are generally customers for life.  Come take a look at our inventory and test drive a Dodge Ram today!