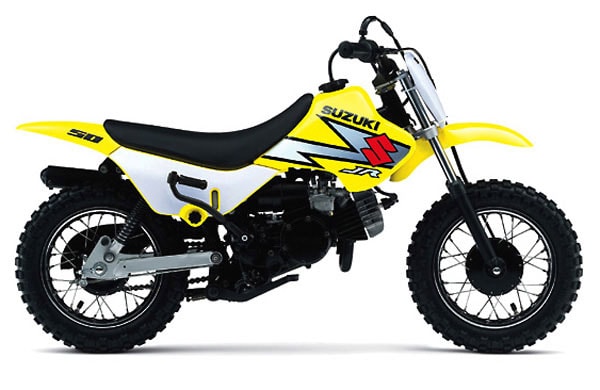 If you have been searching for a Suzuki dirt bike that is for sale in Mounds View, MN, then be sure to take a look at our extensive inventory at Rydell Auto Outlet! We have dirt bikes for every ability and we would be happy to go over all of your options. Our staff is extremely knowledgeable and we can answer all of your questions about our Suzuki dirt bikes. We can also go over all of your finance options and even take your trade. We are just as excited about dirt biking as you are, so come and talk to us today and we will find the one that is just right for you.
Superior Handling
Suzuki Dirt Bikes are known for providing superior handling, performance and power. All of those elements combine to make your time on the track the best yet. If you are a beginner, we have Suzuki dirt bikes that are perfect to start with. We also have bikes that are perfect for the advanced rider. Take a look at our inventory of Suzuki dirt bikes online on our user-friendly website. Or, give us a call and we can go over all of the details. If you would like to see them in person, you can always drop by our dealership and one of our staff members will personally show you all of your options.
Take A Closer Look
If you are ready to take a closer look at all of the Suzuki dirt bikes we have for sale now at Rydell Auto Outlet, then get in touch with us. We will make sure we take good care of you and that your experience with us is fun and fair. We look forward to helping you find the perfect Suzuki dirt bike at Rydell Auto Outlet in Mounds View, MN.