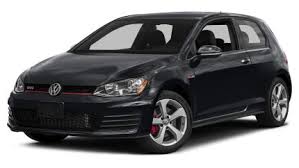 Rydell Auto Outlet
has over 100 used vehicles for sale in the Mounds View area.  One of the things that really sets us apart, though, is our best price philosophy.  Rather than make our customers spend hours and hours haggling over the price of a vehicle, we just give our absolute best price right up front.  That way you can spend your time picking the vehicle you want, and not stressing over what your initial offer is going to be.
Largest Selection of Used Volkswagens Near Mounds View
While our current inventory of used cars is upwards of 200 used vehicles at a given time, the number of used cars we have through a given month is much larger.  As one of the highest volume car dealerships in Minnesota, we have are constantly getting in new pre-owned vehicles.  What that means for you is that we get new vehicles on our website almost every day.
Expect the Best From us
We have a strong reputation in the Mounds View area for selling the highest quality used cars.  At Rydell Auto Outlet, we pride ourselves in providing our customers with used vehicles that will last them for years to come.  Each used vehicle gets a multi point inspection before we put it on the lot.  We look for any safety hazards, engine issues, etc.  We want you to have the best experience possible with your vehicle and the multi point inspection ensures that.
Come See us
Visit our dealership to see our inventory in person.  We also have our inventory on our website so you can shop ahead of time.  Our sales professionals will help you find the car that is just right for you!