Youth ATVs For Sale Near St. Paul, MN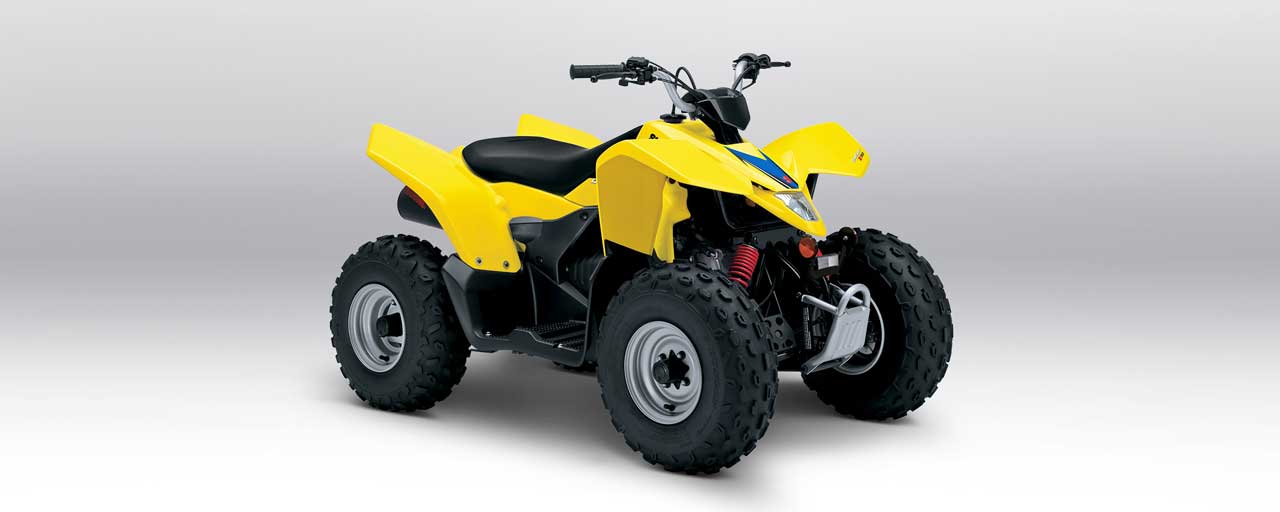 Youth ATVs at The Bear Lot
When you're trying to surprise the kids (Over the age of 12) with something that's truly fun, you're going to want to consider an ATV. Off-roading can create great memories for the family, but until they get their license, they'll be stuck in the passenger seat. An ATV allows them to have their own fun with your supervision. When you're looking for your next Youth ATV near The Twin Cities, Minneapolis, or St. Paul, you're going to want to make a trip to The Bear Lot.
Why an ATV?
Handing the keys off to the next driver in the family can be a pretty stressful situation. When you want to make sure that they're ready for when the time comes, it might pay off to get them used to driving a youth ATV. Designed for kids 12 and older, these vehicles are designed with safety and comfort in mind, and you can even remotely switch off the ignition in some models. This gives your kids independence on the trials, while still allowing you to keep a watchful eye. One of the main reasons behind purchasing an ATV is simply the reason that they're incredibly fun. When you want to make trips that the whole family will remember for years to come, you're going to want to take a look at two of the leading youth ATVs and what they can do for you and your family.
The Quadsport Z50
This model comes equipped with a 49cc, 4-stroke, air-cooled, single-cylinder engine that gives it enough power to trudge through rough terrain. It's also paired with an automatic continuously variable transmission so that your kids have a smooth performance throughout their drive. A great choice for beginners, it's small enough to easily fit in the bed of a truck, while still being large enough to fit 2.7 liters of fuel, so that you can stay on the trails for longer. It also has child-size controls, which can come in handy for when your kid is only six or so. Bigger controls might be harder to grasp, and therefore more dangerous. By downsizing the controls, you can be sure that your kid has a thorough grip on this ATV, giving you the peace of mind you need when you're out and about.
The Quadsport Z90
The Quadsport Z90 boasts a bit more power than the Z50 thanks to its 90cc, 4-stroke, air-cooled, single-cylinder engine. It does, however, come with the same transmission, so you'll have access to the same smooth performance with a little more kick. Although this model also boasts child controls, it's geared for those who are twelve and up. When you're looking for a youth option catered toward teens, this is the perfect choice, as it's small enough to remain safe while also still being comfortable. It even has front, side, and rear reflectors so that it's impossible to miss during the night. The seat can also easily be removed in case you need to service this model, allowing you to access the parts that might be giving you trouble.
At The Bear Lot, you'll find an extensive inventory, so when you're looking to finance your next vehicle, whether that's a youth ATV or a new motorcycle, you're going to want to start by filling out an online application.